HOTEL INFORMATION
Parking

Restaurant

Coin Laundry

Vending Machine

PC Corner

Microwave

Massage Service (Fee required)

Copy & FAX Service (Fee required)

Luggage Storage Service

Clean Air Filter System (Equipped in some rooms)

Refrigerator

Trouser Press (Free Rental)

Washlet Toilet Seat

Unit Bathroom

wi-fi

Non Smoking Rooms Available

Family Rooms Available

Comfortable Sleeping Rooms Available

Located 4 minute walk from JR Kisarazu Station
1-1-40 Asahi, Kisarazu-shi,
Chiba, 292-0055
TEL:0438-22-4123
FAX:0438-22-4602
NEWS
Measures to prevent the spread of new coronavirus infection:

We strive to regularly disinfect the facilities (door knobs, EV buttons, front areas, etc.) with alcohol to prevent the spread of the new coronavirus.
Please use the alcohol disinfection available at the front desk.
Thank you for your cooperation.

For more details

Introduction of "5 languages + sign language and multilingual interpretation service"!

Recently, we have fully introduced "View Interpreter" of Terilogy Serviceware Co., Ltd. to our in-person interpreting service. Translation is done face-to-face with an operator instead of a machine so you will be able to have fluent, real translation for your needs.
In addition to five languages including English, Chinese, Korean, Thai and Russian, high-quality hospitality is also available for sign language as well.
We will continue to help our customers around the world make a better enjoyable trip.

"Chisan-Chisho" Breakfast Fair!

Enjoy Chiba prefecture's local offering, only available at our hotel as a breakfast viking style buffet!
You can enjoy the breakfast buffet that you can only eat at this hotel, using the specialties and specialties of Chiba Prefecture.
"Chisan-Chisho Fair" - "Chi" meaning thousand from Chiba's name, there are fresh caught clams, seaweed, fish, and many more local offerings to choose from. Try out all the tasty fresh ingredients from Chiba and enjoy them for your stay.

[Yu no Sato Kazusa] Complimentary bathing tickets!

We are currently offering complimentary bath tickets for accommodating guests. Our neighboring onsen hot springs "Yu no Sato Kazusa" is a great place to relax and relieve your body in a grand public bath.

*Access by walking distance.

Business corner available! Desk station with complimentary PC and printer usage.

Business corner located in back of 1F restaurant. Please use for your convenience for your business or leisure with some complimentary coffee and relax!

Notification of free parking lot

The first and second parking lots can be parked free of charge for the first 40 cars on arrival.
*Large bus / micro bus is charged. (¥2,000 / unit)
*Please contact us in advance if you are using a motorcycle.

Please see the page Access for details.
PHOTO GALLARY
Photos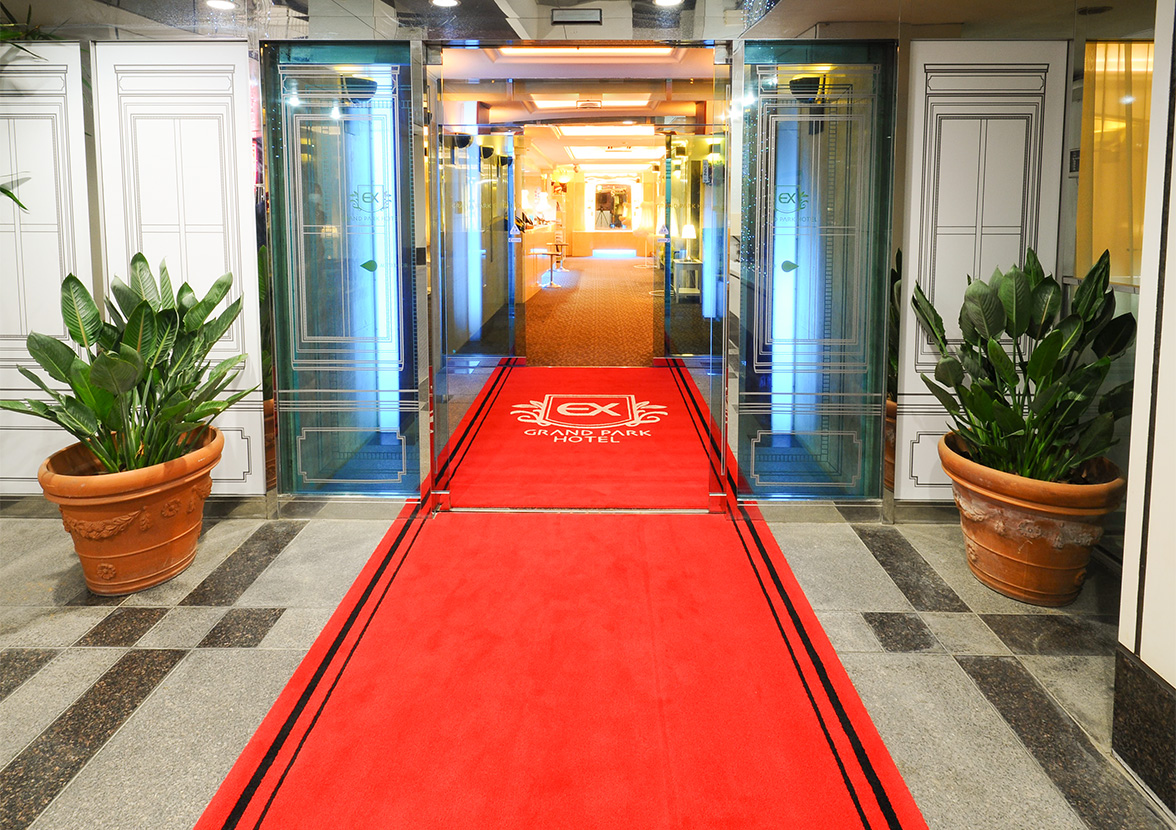 Entrance
Calm toned design set interior and a magnificent atmosphere. Only 4 minutes walk from JR Kisarazu station, we offer the best in the bay area for business or leisure travel.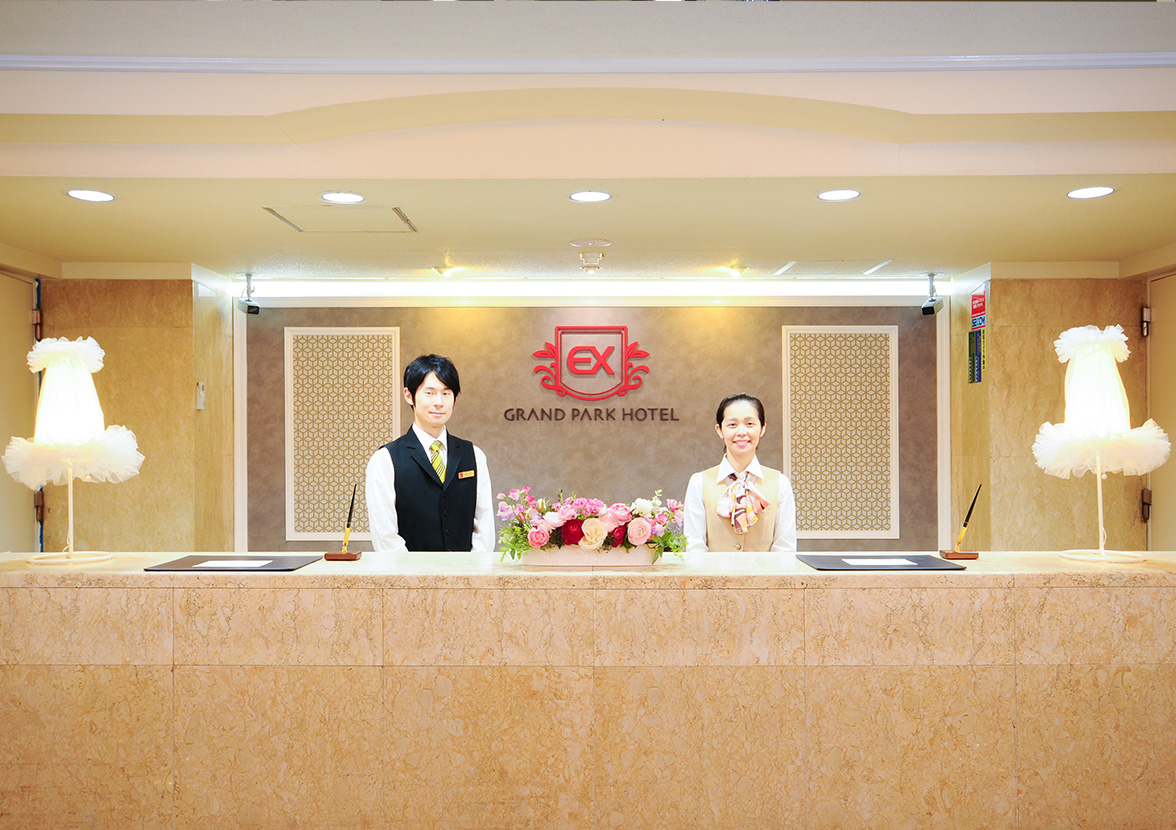 Front Reception
Wide atmosphere to help with your travel needs, we will provide you with our best hospitality whether visiting for leisure or business travel.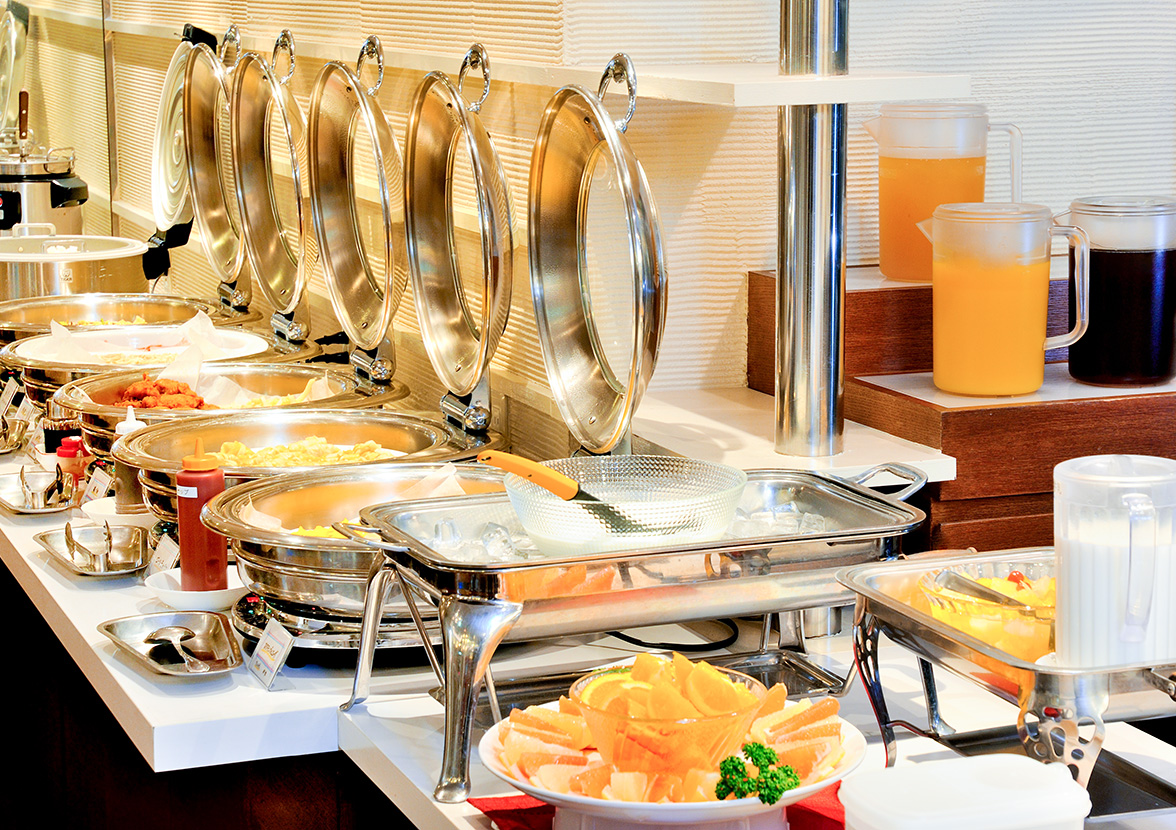 Popular Breakfast Buffet
Enjoy the high quality and tasty breakfast buffet from our master chef. A rich lineup that can satisfy even fresh crisp salad, Western, Japanese and Chinese style dishes to choose from. enjoy your favorites!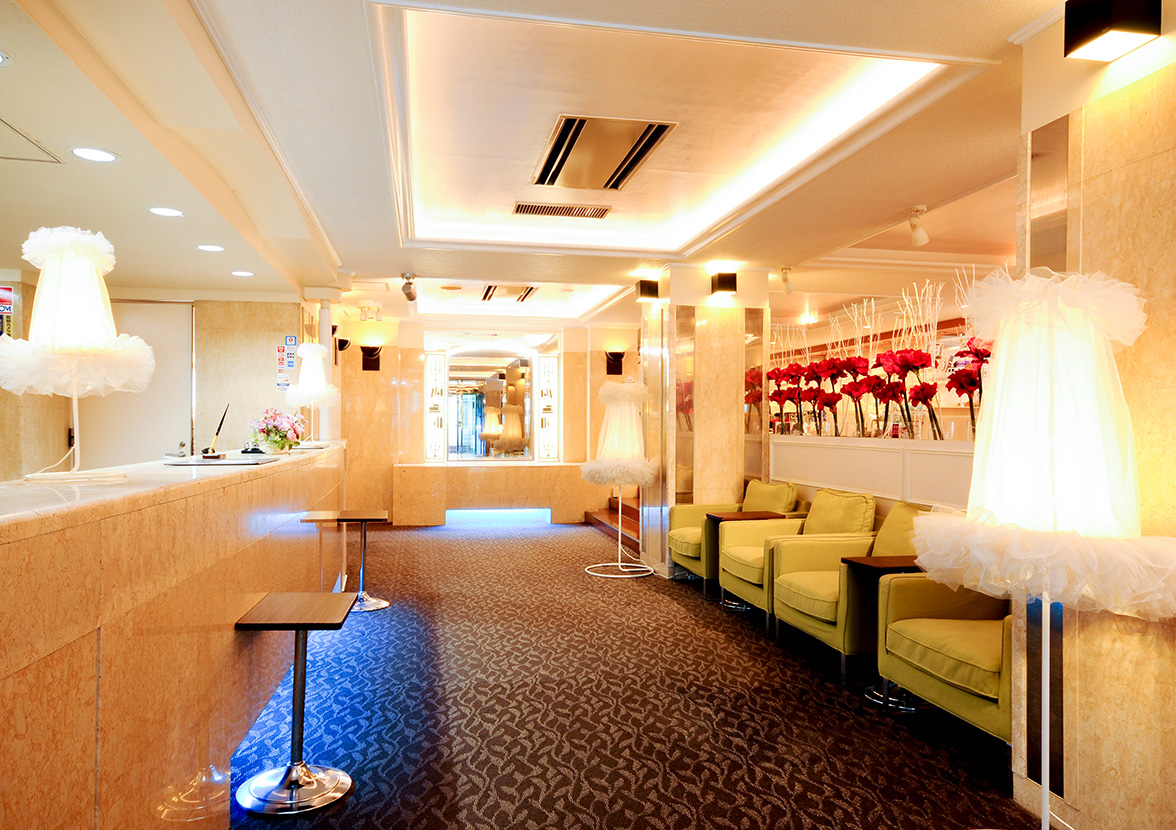 Lobby
Indulge in our chic style lobby. Perfect for business, travel or any occasion.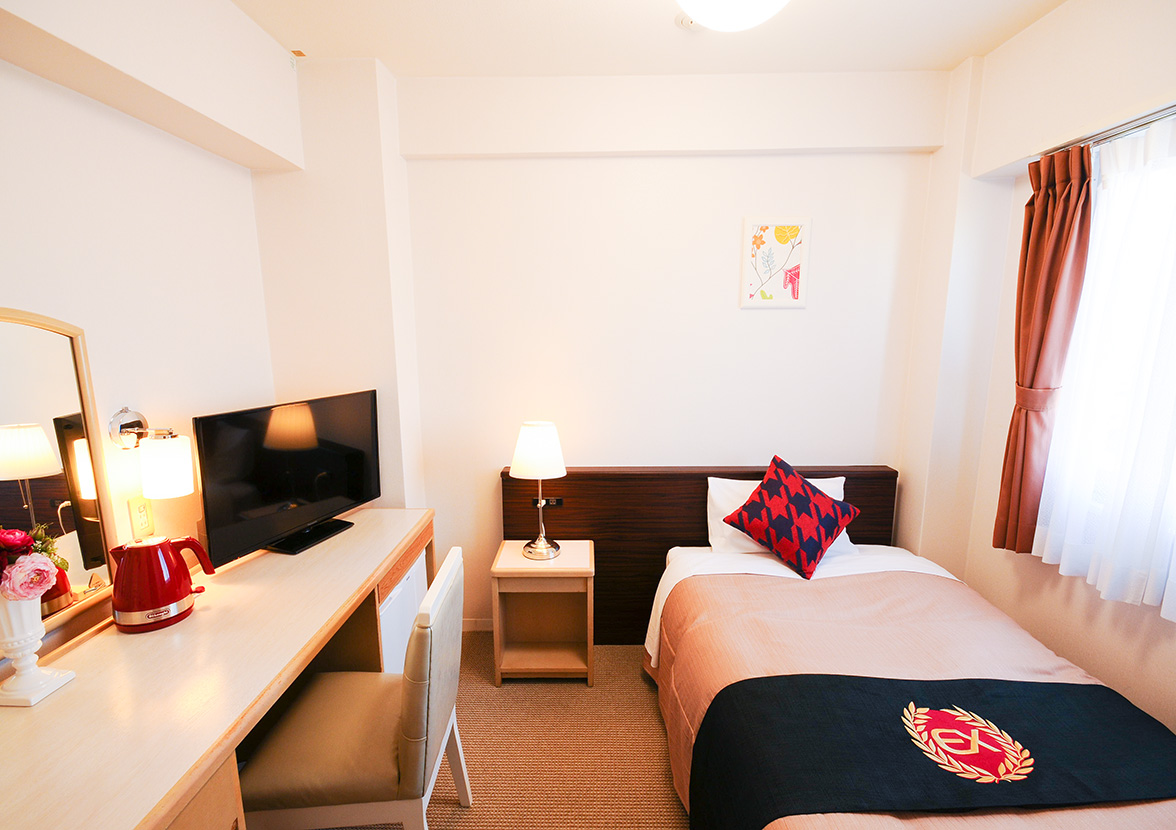 Single Room
Functional single room is perfect for business to continue work and preparation for next day or a simple leisure day. Complimentary WIFI equipped for fast internet.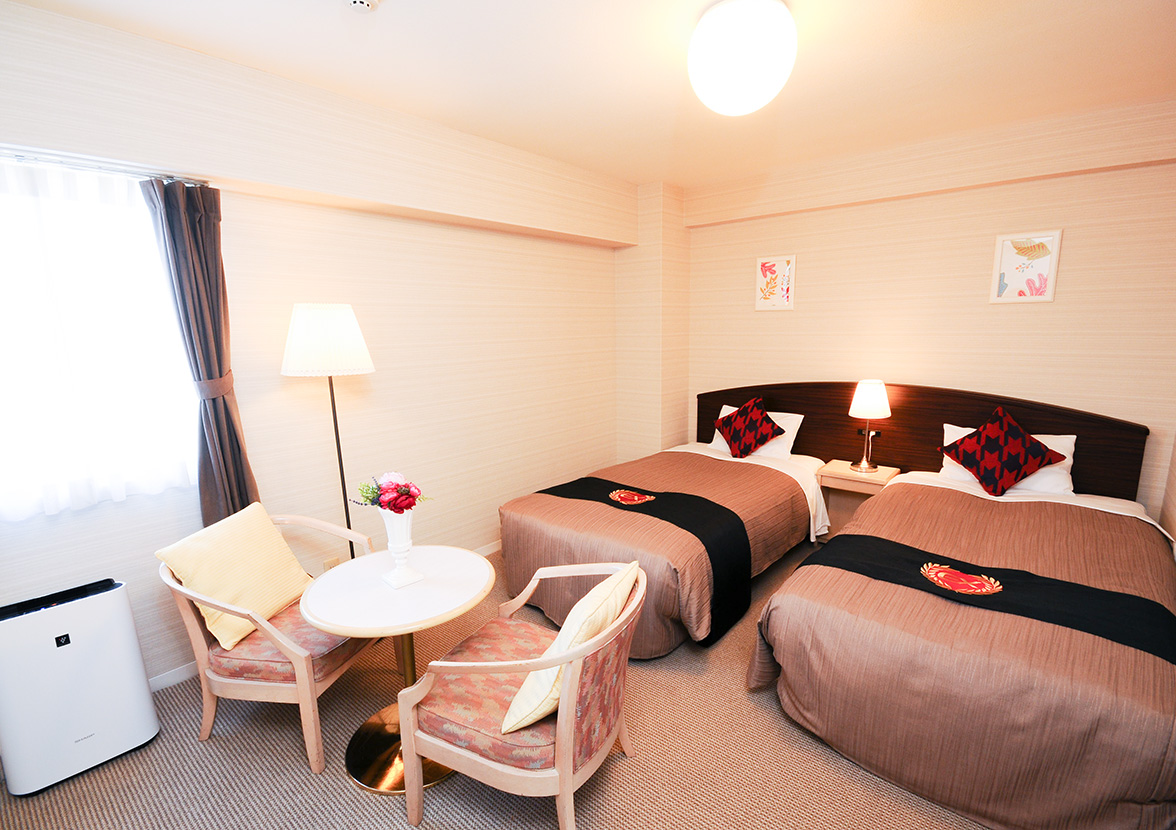 Twin Room
Twin beds placed in spacious setting. We can accommodate all your needs including family, group gatherins and friends. In addition, it is possible to have a single room for business alone, to have a large comfortable space.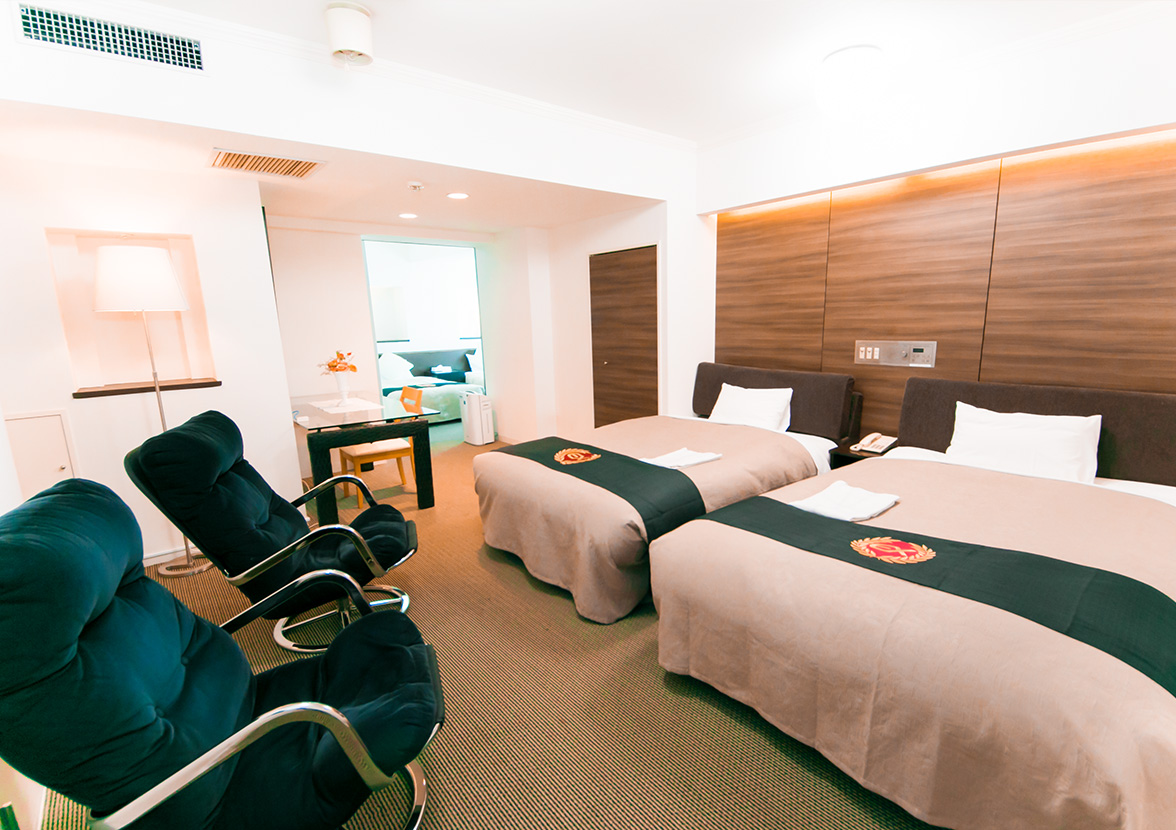 Family Room
Spacious room equipped with triple force beds. Perfect for large family to stay or friends to gather!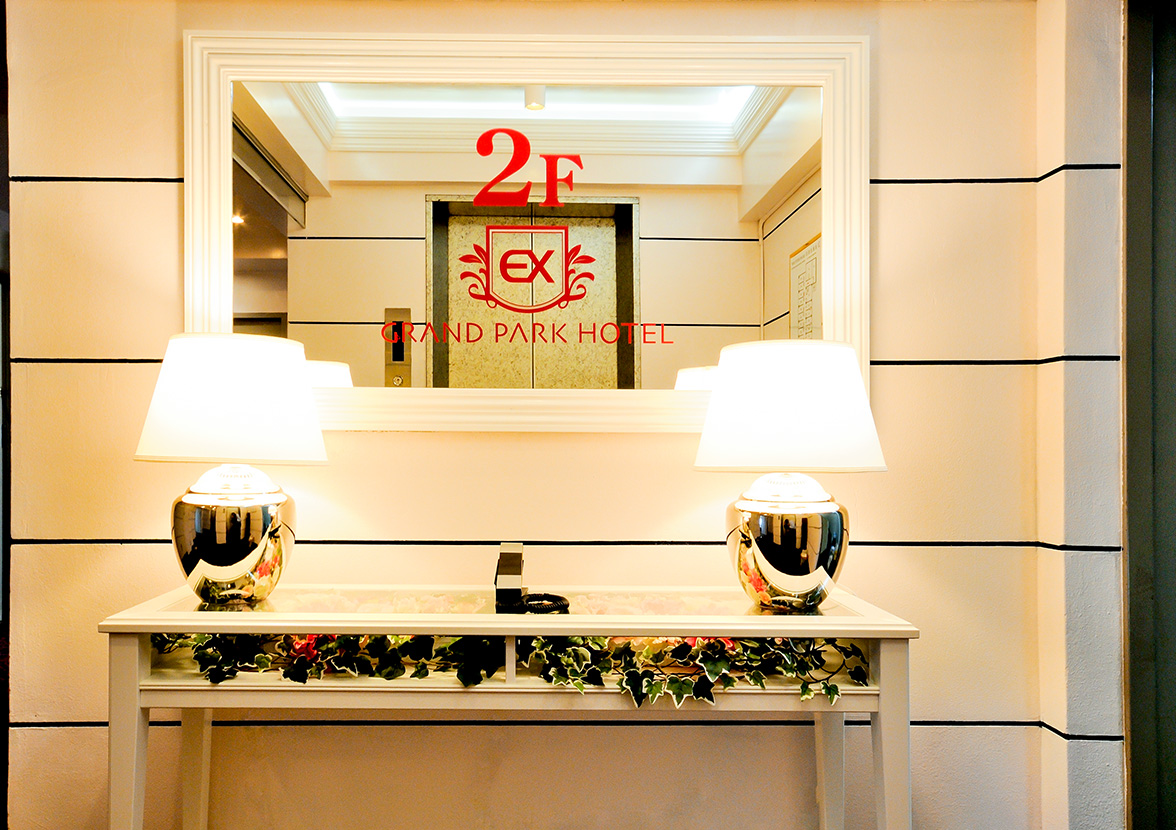 Interior
Relaxing atmosphere with casual style setting. We welcome you to enjoy a comfortable stay.