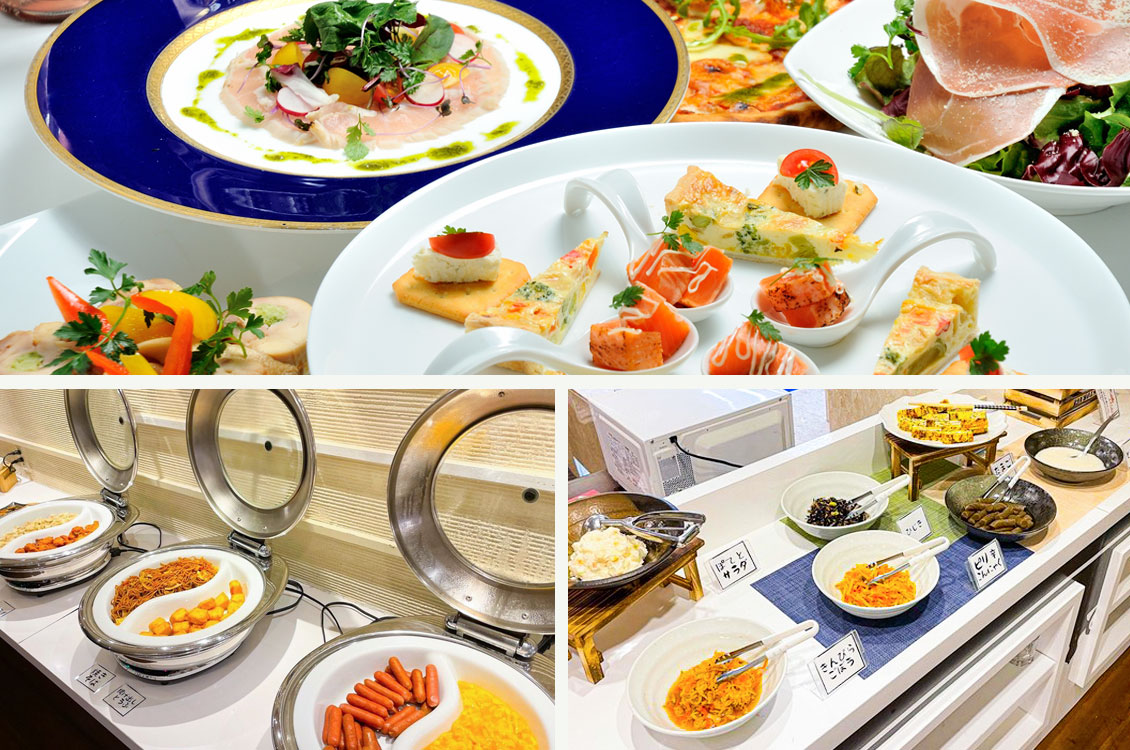 Freshly made meals, made in consideration of balance.
A large popular breakfast buffet where you can enjoy a variety of menus with around 30 Japanese and Western cuisines. Salad using delicatessen and fresh vegetables, Japanese-style foods friendly to the body, Japanese and Western selections to choose from! Dinner for group, student, banquet etc can be arranged according to your needs.
breakfast buffet

Breakfast Buffet

A popular breakfast buffet rich in Japanese and Western cuisine such as fresh vegetables from local markets, healthy and low calorie Japanese food, Western and Chinese selection dishes. Experience the unique choices of dishes from balanced nutritional foods before work with a light breakfast for healthy start.

Breakfast Buffet Information

| | |
| --- | --- |
| Venue | 1F Restaurant |
| Business Hours | 6:30 ~ 9:30 (L.O. 9:00) |
| Price | Adults ¥1,100 (including tax) |
Banquet, Group/Student Dinner

Perfect for farewell reception meetings, annual party, girls' party, celebrations, etc.
Hospitality with course meals that can satisfy a wide range of customers including company gatherings and friends.
For students, we offer a full volume dinner menu considering nutritional balance. Please spend a pleasant time from the chef's cuisine.
*The dish picture is a sample image. Contents of dishes may vary depending on the season.
*All rates shown are for 1 person · tax included.

Banquet Information
Venue
1F Restaurant
Price
¥3,500 (including tax) ~ Western food 11 items
¥4,500 (including tax) ~ Western food 12 items
All-you-can-drink for 2 hours! ¥1,500 (including tax)

Beer: Bottled beer / non alcoholic beer
Wine: white / red (glass)
Japanese sake: cool wine Shochu: rock / soda cut / water split / hot water splitting High Ball: Angle High Ball / Ginger High Ball / Lemon High Ball / Lime High Ball
Fruit wine: plum wine / apricot sake (rock · soda diving)
Sour: Lemon Sour / Lime Sour / Grapefruit Sour / Umeboshi Sour / Calpis Sour / Oolong Hi / Green Tea High
Cocktail: Gin Tonic / Moscow Mule / Shandogaf, Red Eye / Kitty / Screwdriver / Cassis / Campari etc ... p>

* All you can drink on time system. p>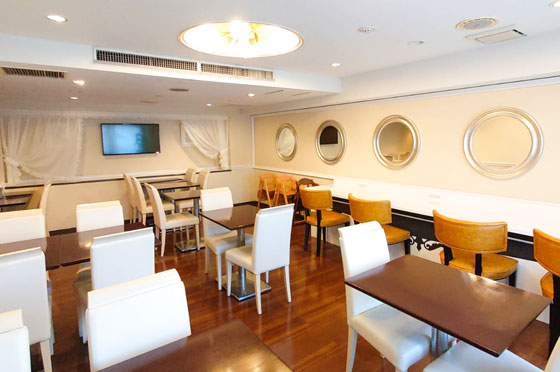 1st Floor Restaurant Number of Seats: 40 seats
Enjoy a delicious breakfast with bright sunlight. We will also cater meals for a large number of students, such as accommodation at the sports competition and banquets at year-end and new year parties.