HOTEL INFORMATION
Parking

Restaurant

Public Bath

Coin Laundry

Vending Machine

wi-fi

PC Corner

Microwave

Massage Service (Fee required)

Copy & FAX Service (Fee required)

Luggage Storage Service

Clean Air Filter System (Equipped in some rooms)

Refrigerator

Trouser Press (Free rental)

Washlet Toilet Seat

Unit Bathroom

Wired LAN

Video on Demand (Fee required)

Non Smoking Rooms Available

Family Rooms Available

Comfortable Sleeping Rooms Available

Located 5 minute walk from JR Kimitsu Station
4-9-1 Nakano, Kimitsu-shi,
Chiba, 299-1151
TEL: 0439-52-1020
FAX: 0439-55-7606
NEWS
Complimentary amenities for children available♪

Inside the Musasabi-kun (Flying squirrel) pouch, you will find Toothbrush set, body sponge and slipper for your child.
Please receive at check in since they will not be equipped inside the rooms.
We welcome your family stay!

Stretch out and relax! Warm up and sulk in the grand bath♪

Famous at Kazusa, Enjoy grand bath and relieve your mind and body!

Business hours 17:00-24:00

Information of the hotel's parking lot

About 40 parking spaces are available at our hotel parking lot. We will provide you with the perfect service for customers travelling by car during the season or as well as work. (Normal car: 1 night / 500 yen, large car: 2,000 yen per night)
*If you are using a large car please contact the hotel in advance. We also have a plan with a parking lot.

All hotel rooms equipped with free Wi-Fi

Enjoy fast internet whether you are on business, private or leisure at our hotel accomodation.
PHOTO GALLARY
Photos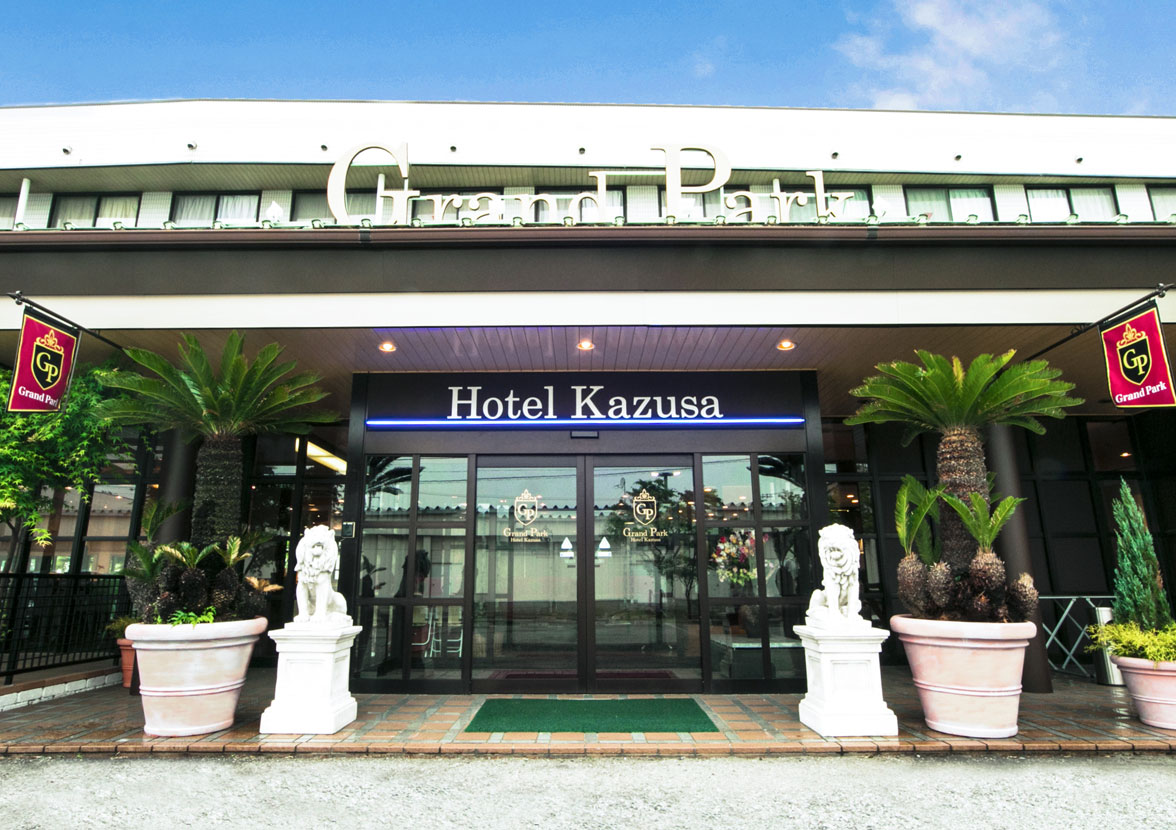 Entrance
Two Lion statues welcomes you for a perfect stay! A gentle atmosphere surrounded by green will give everyone a relaxing resort feel.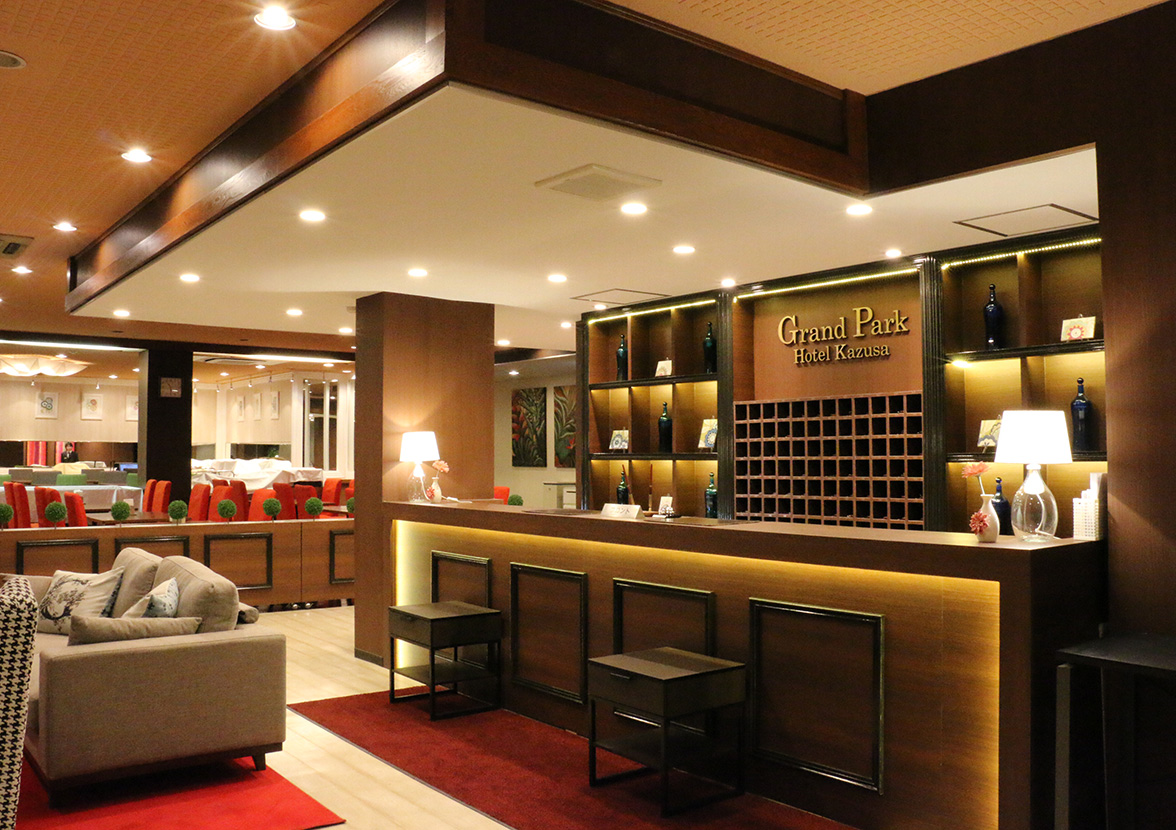 Front Reception
We cater fro all our guests' journey. The staff will help you with hospitality for all your needs.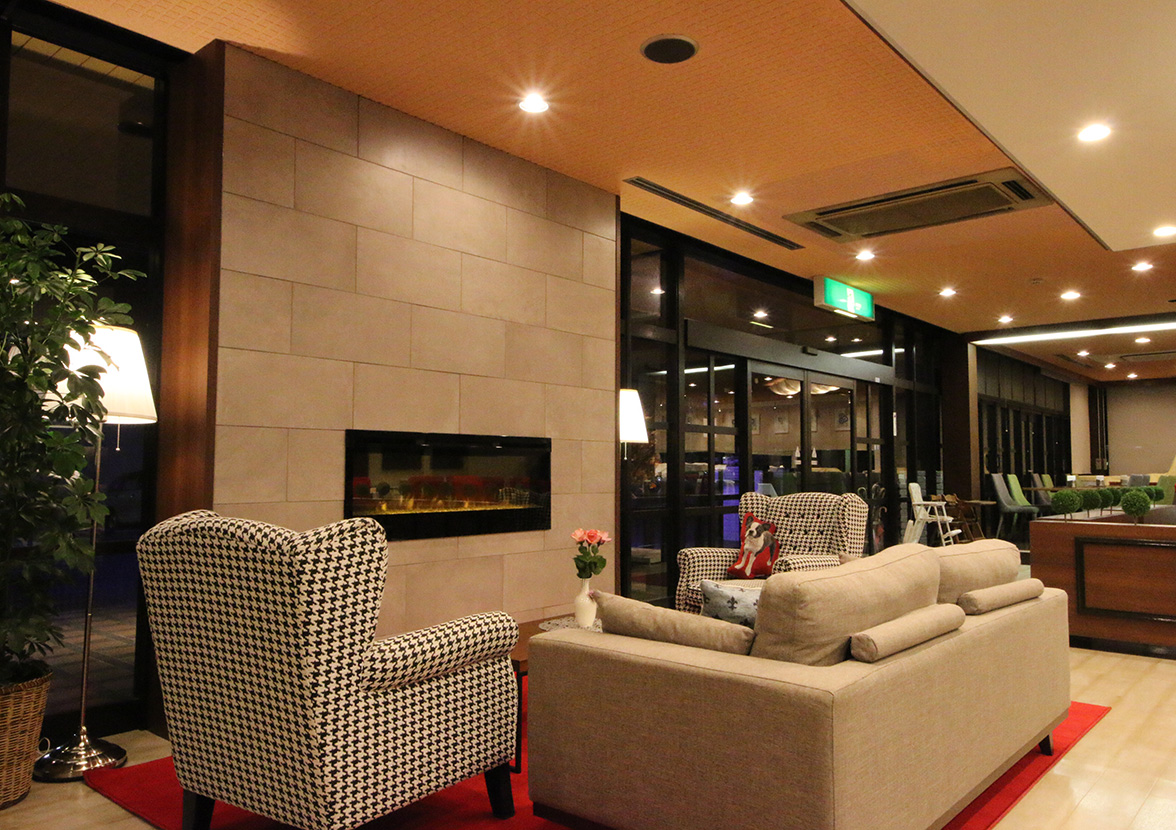 Lobby
Wide open spacious setting, arranged with interior that heals you from travel with calm atmosphere. Perfect for meeting with business or leisure.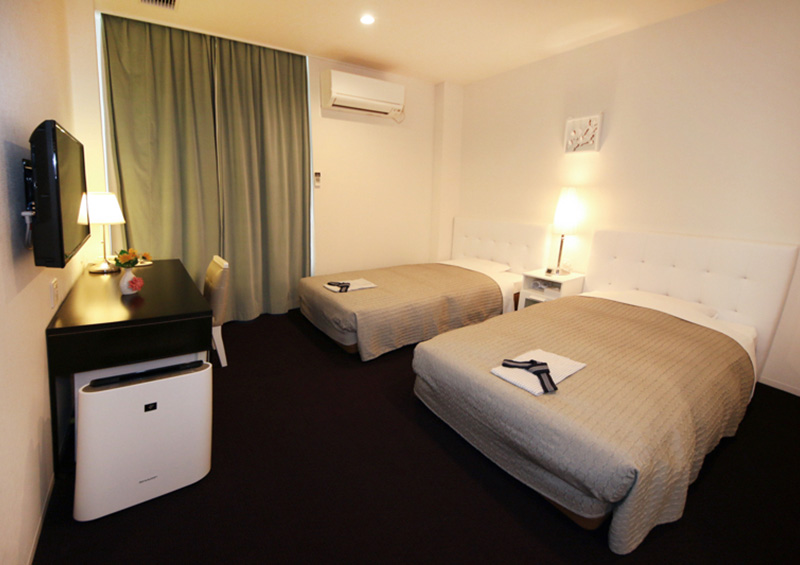 Room
Functional and easy to use, From single room for private stay, the perfect twin for more space, a Japanese room recommended for groups with children and a selection of rooms tailored to the needs of your trip.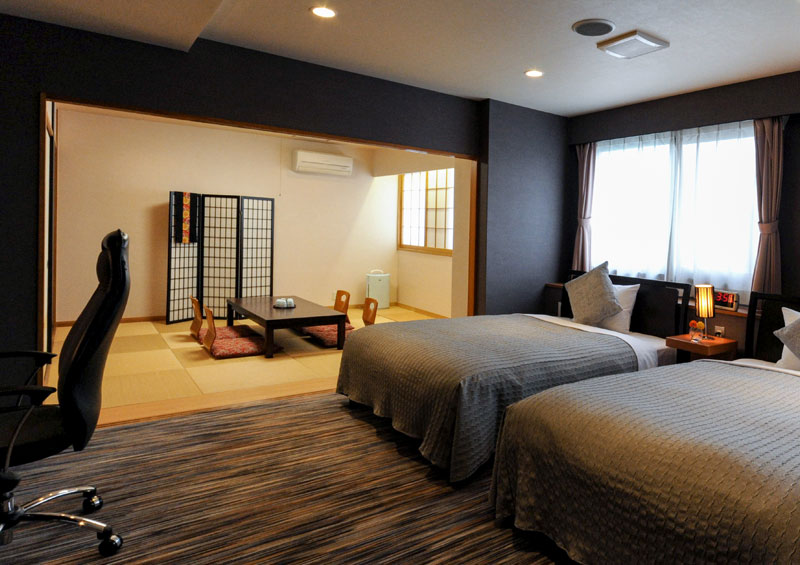 Spacious Grand Bath
Public grand bath is perfect for relieving your daily stress and stretching fully to sulk in the hot bath!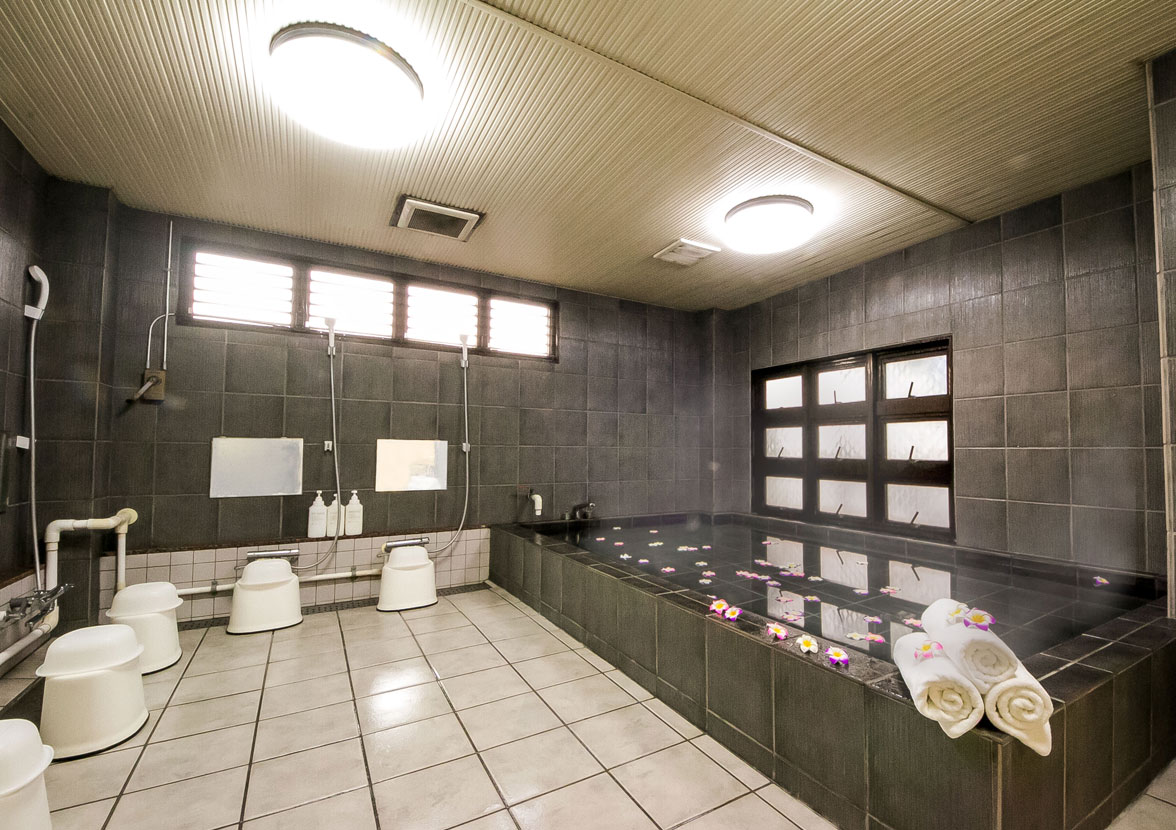 Popular Breakfast Buffet
Boasting a rich menu of about 30 kinds of Japanese and Western cuisine, the popular breakfast buffet to satisfy your taste.Power up with a great big breakfast for a long hard day or leisure!