EXPLORE EX FUKUSHIMA EBISU
HOTEL INFORMATION
Parking

Restaurant

Public Bath

Fitness

Conference Room

Coin Laundry

Vending Machine

PC Area

Massage Service (Fee required)

Copy & FAX Service(Fee required)

Luggage Storage Service

Clean Air Filter System (Free Rental)

Refrigerator

Trouser Press (Free Rental)

Washlet Toilet Seat

Unit Bathroom

wi-fi

Non Smoking Room Available

Family Rooms Available

Located 4 minutes walk from Fukushima Station.
10-6 Soneda-cho, Fukushima-shi,
Fukushima 960-8051
TEL:024-533-4166
FAX:024-533-1180
NEWS
Measures to prevent the spread of new coronavirus infection:

We strive to regularly disinfect the facilities (door knobs, EV buttons, front areas, etc.) with alcohol to prevent the spread of the new coronavirus.
Please use the alcohol disinfection available at the front desk.
Thank you for your cooperation.

For more details

Introduction of "5 languages + sign language and multilingual interpretation service"!

Recently, we have fully introduced "View Interpreter" of Terilogy Serviceware Co., Ltd. to our in-person interpreting service. Translation is done face-to-face with an operator instead of a machine so you will be able to have fluent, real translation for your needs.
In addition to five languages including English, Chinese, Korean, Thai and Russian, high-quality hospitality is also available for sign language as well.
We will continue to help our customers around the world make a better enjoyable trip.

Lunch Viking Buffet Double rewards day on every 15th and 25th of month!

As a customer appreciation day on 15th and 25th of every month, 12% discount will be applied! (Usually 6%)

Please come and visit the hotel lunch buffet and get rewarded for double discount!

11:30 ~ 14:30 (last entry 14:00) *Closed on Wednesdays

All hotel rooms equipped with free Wi-Fi

Enjoy fast internet whether you are on business, private, or leisure at our hotel accomodation.

T-points will be rewarded for each stay

T-points of 100 yen per point will be rewarded for each stay by reservation on site and reservation by phone!

* Rakuten Travel reservation site only. Other reservation site will not apply.
PHOTO GALLARY
Photos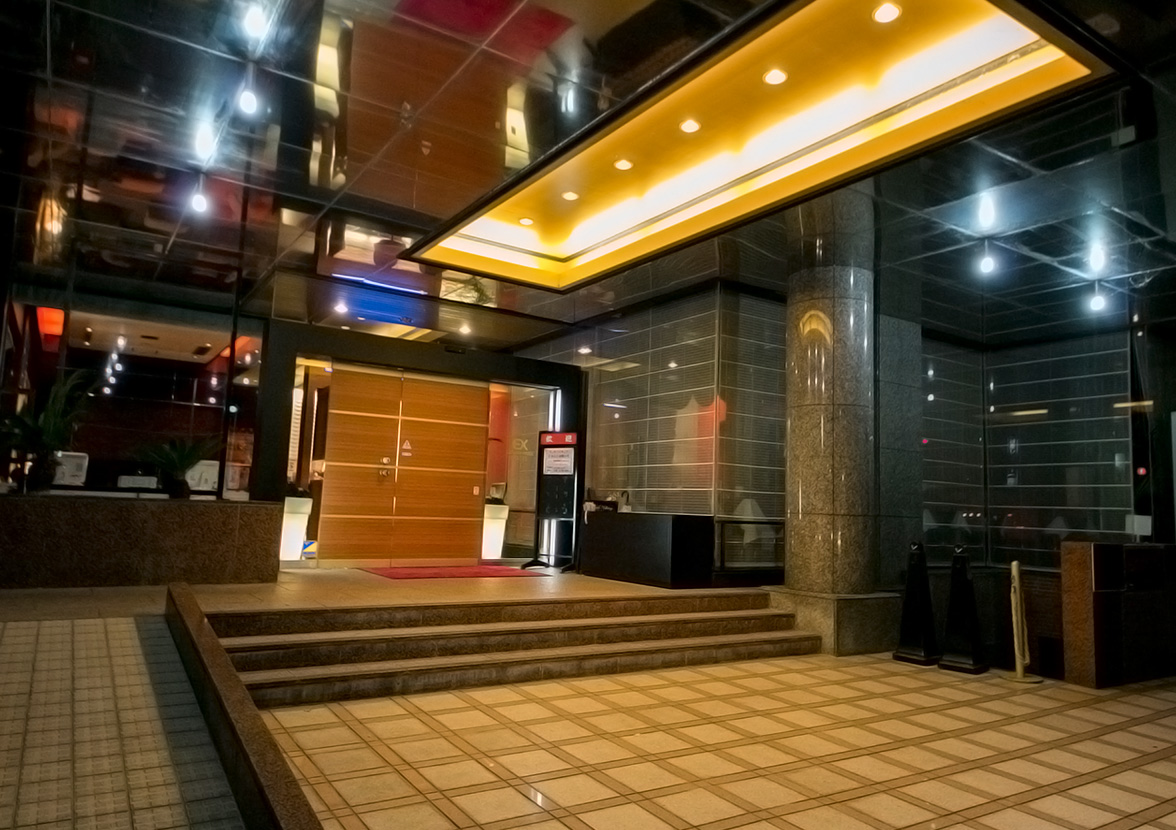 Entrance
Hotel is located 4 minutes walk from JR Fukushima Station.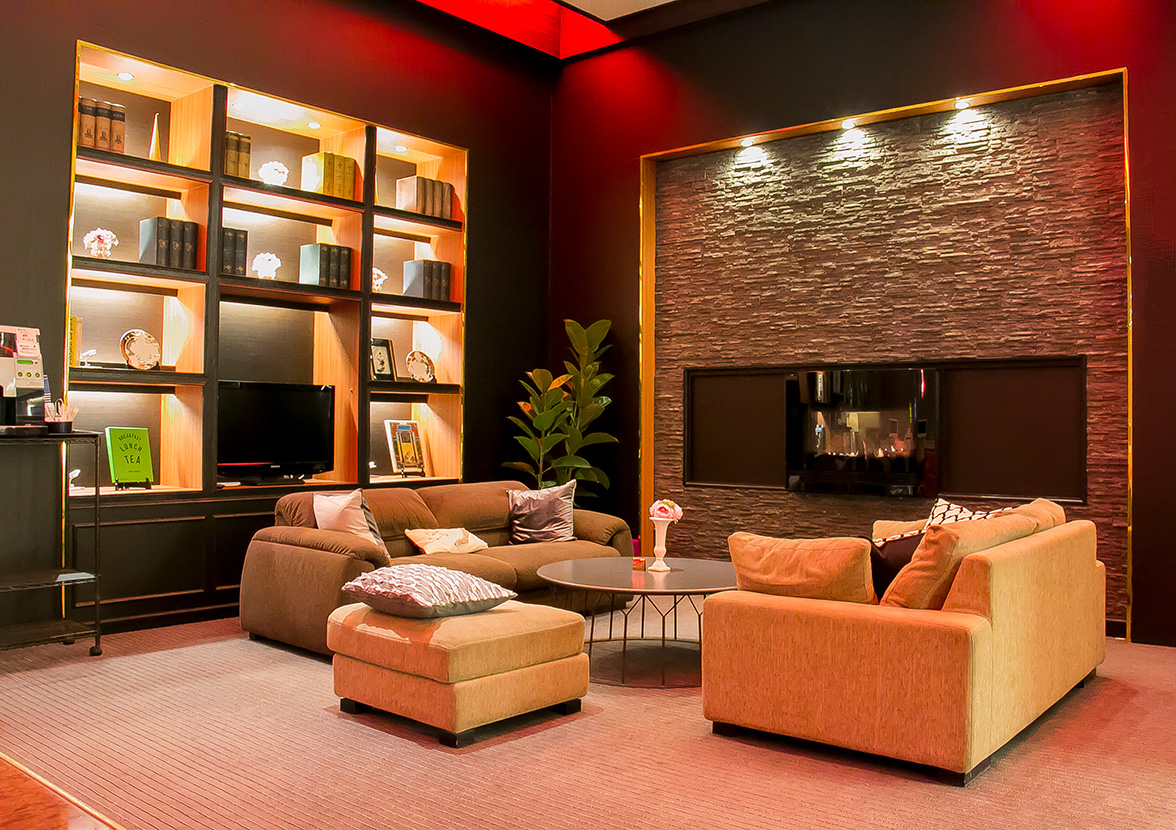 Lobby
Complimentary coffee is available 24 hours for your hotel stay.
Please enjoy our relaxed atmosphere of the lobby while checking in or out.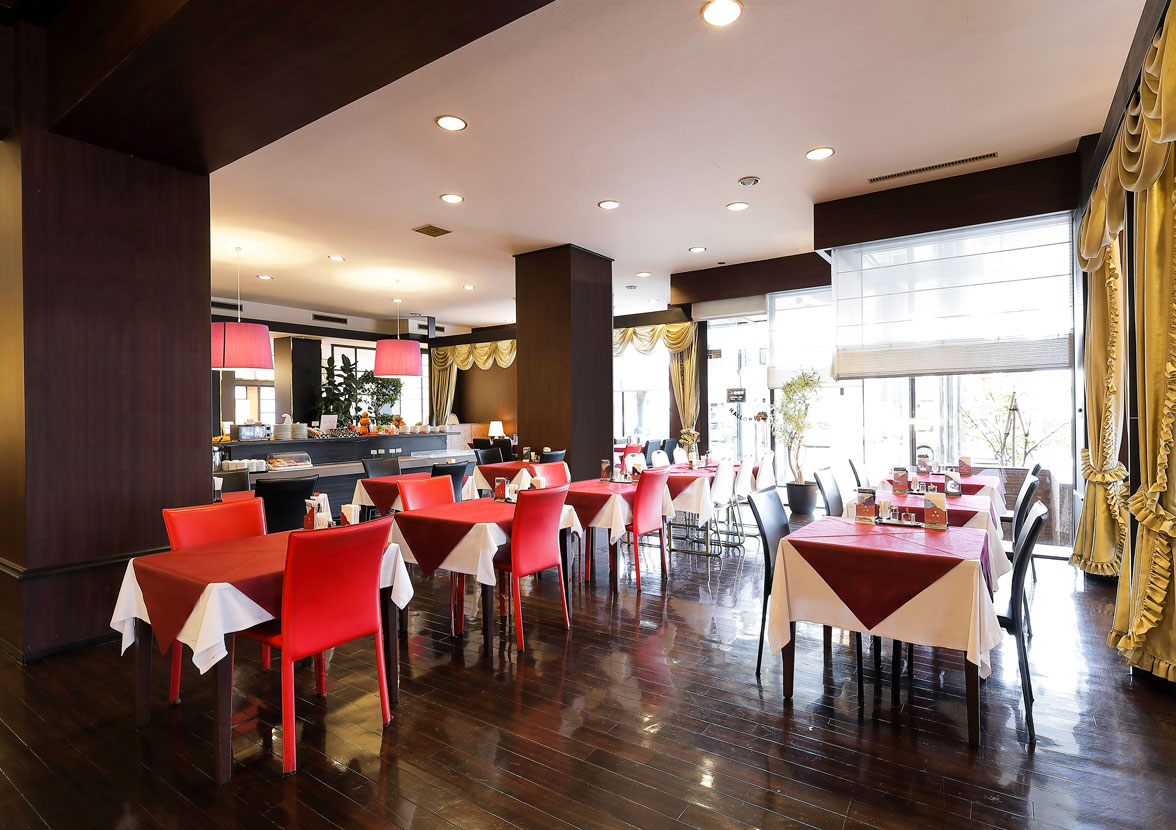 Buffet
A rich variety of Viking style buffet using delicious rice and fresh ingredients from Fukushima Prefecture which is nutritious and healthy. We offer both Western and Japanese style cuisine.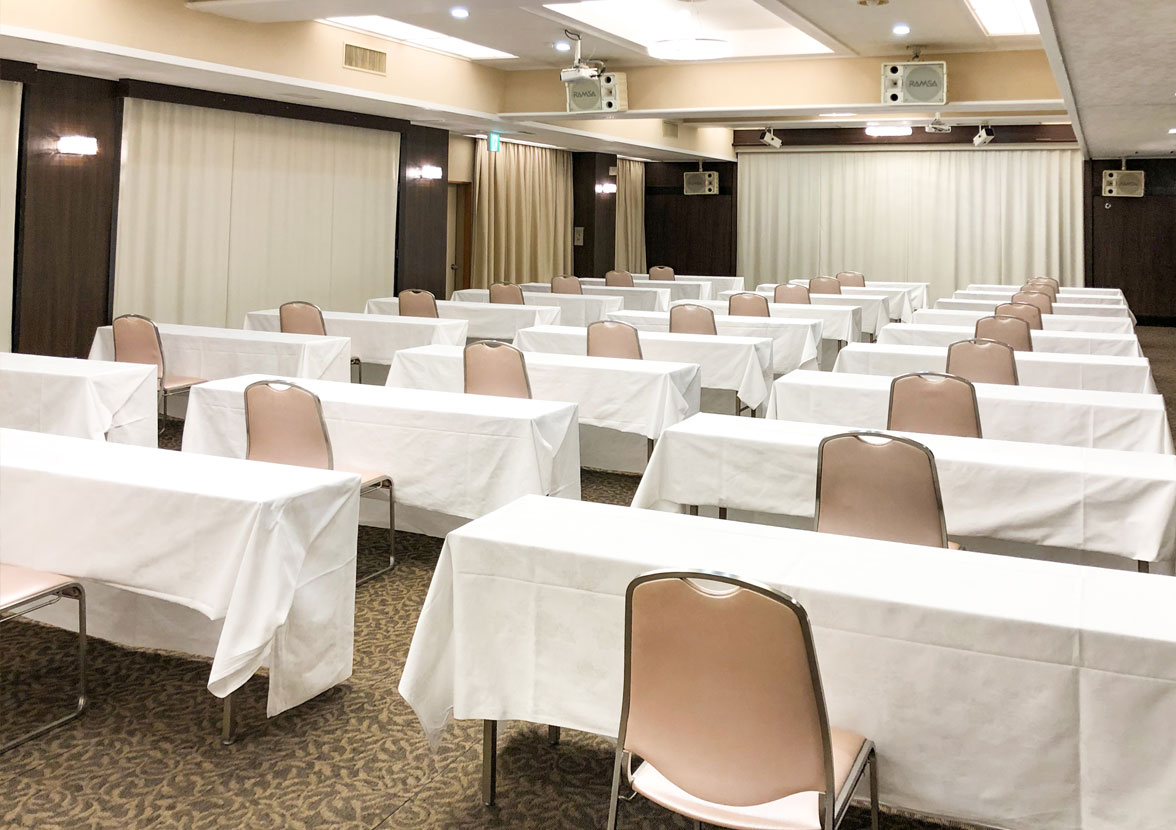 Sakura (Banquet Hall)
Large banquet hall that can hold up to 220 people. It is possible to respond to various events in our hotel including conferences and banquets, celebrations of parties and family in associates.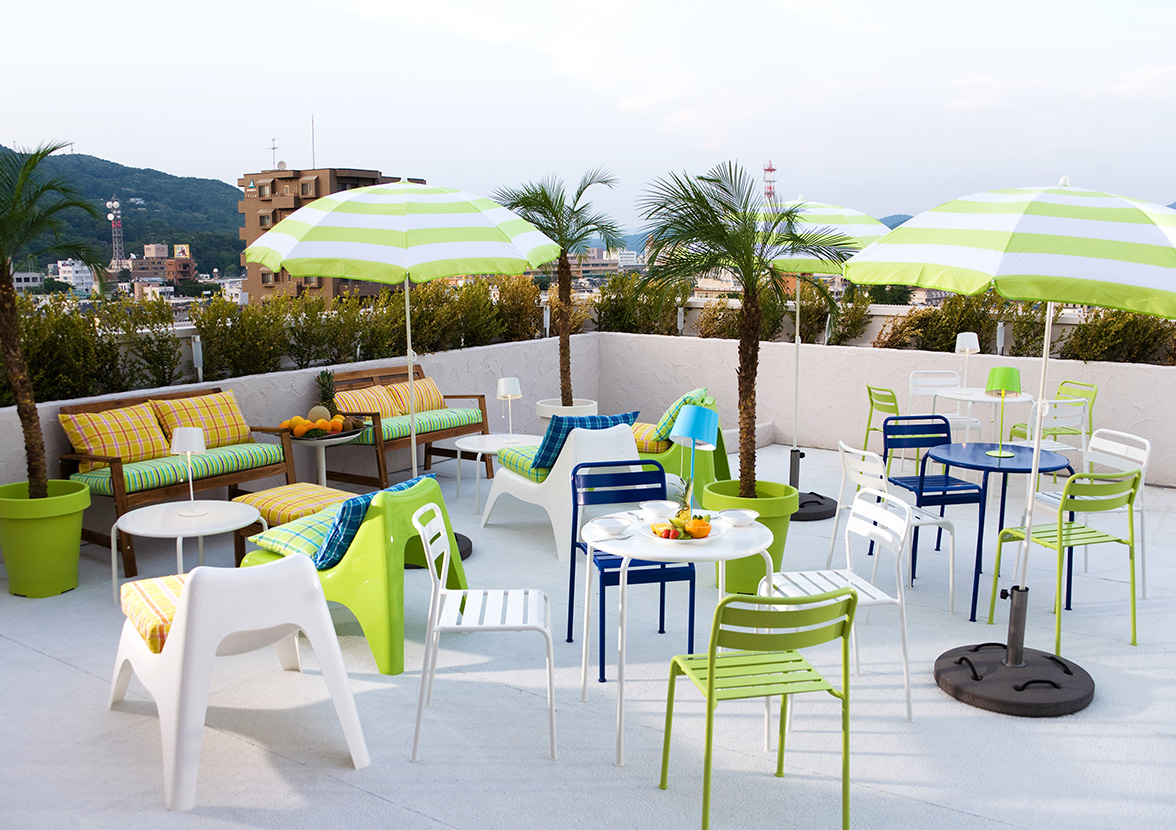 Crystal Garden (Party Room)
Located on top floor of our hotel, great for parties for any occasion. Ideal for families, close friends, private parties with only important guests.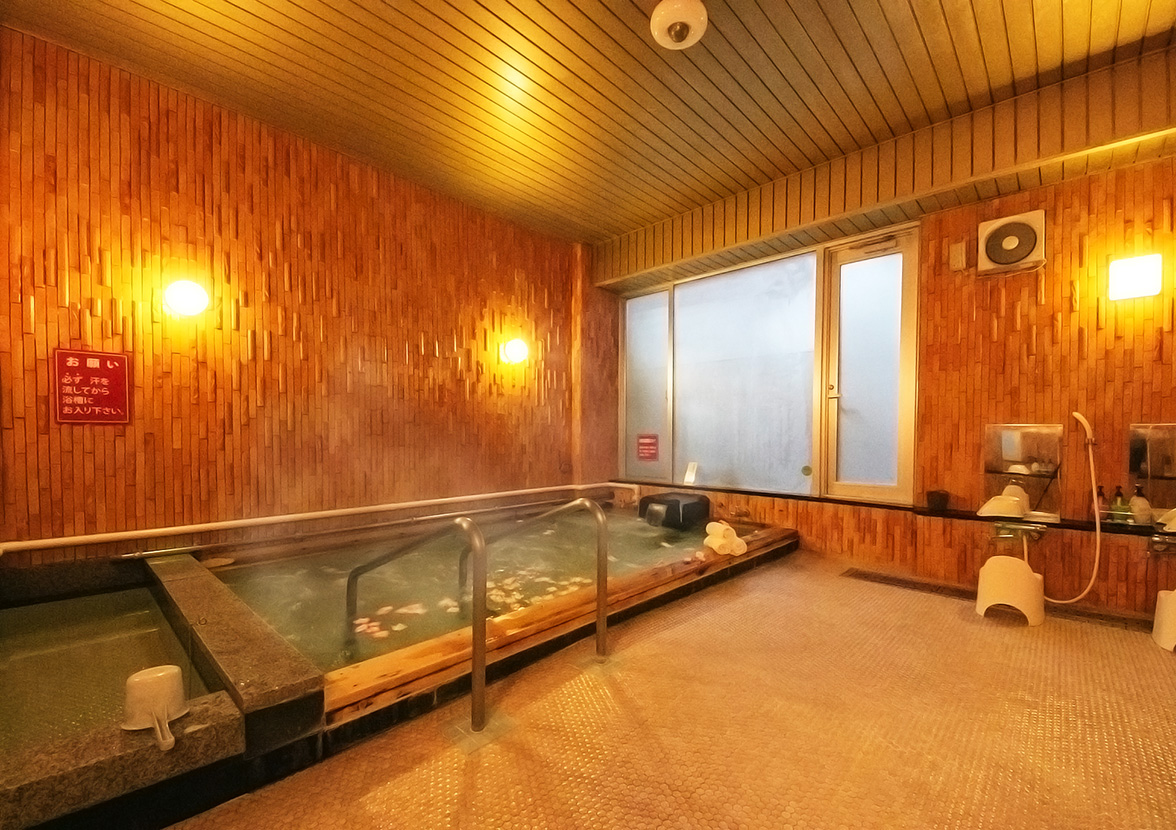 Public Bath
A large public bath where you can unwind spaciously and relax.
Business Hours 16:00 - 24:00 / 6:00 - 8:00
*Men's sauna is open only in the evening.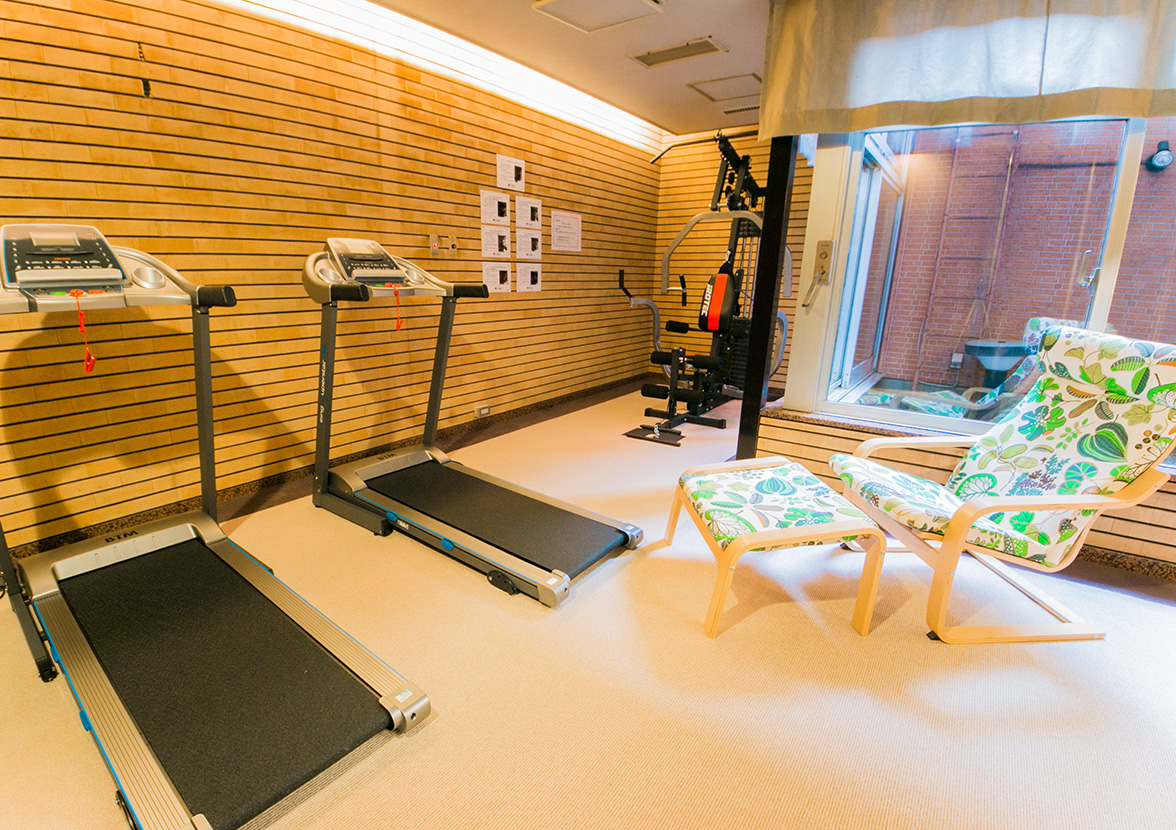 Fitness Area (men only)
Eliminate daily exercise shortage, relieve stress. We sell rental shoes and socks at the front desk. You can work out your stress and go refresh at the public bath after.
Rental Shoes: 200 yen (26cm / 27cm / 28cm) per day
Socks for Sale: 300 yen (26 ~ 28cm)
*Please be sure to wear clothes.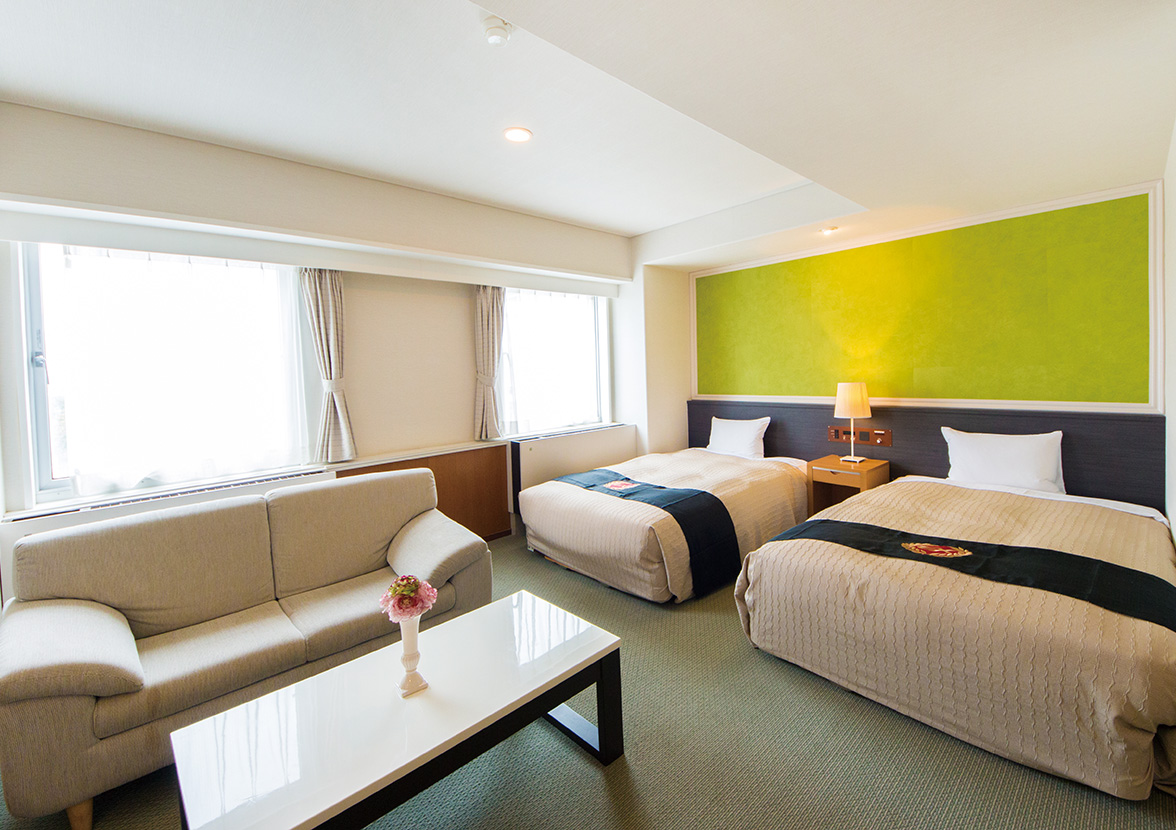 Room
A fine sleep and comfortable spacious rooms. Single, twin, double size for friends, families, or any group for your needs. All rooms are equipped with Wi-Fi.